Childcare Team
---
Our nursery team at Evolution Childcare @ The Abbey in Weaverham are proud and dedicated toward providing the best quality childcare for children in Northwich aged 0-5 years of age.
Staff Training & Development
The childcare team are dedicated to providing the highest quality childcare through regular meetings, appraisals, reviews and awards to ensure the staff are expertly trained in all areas concerning child development and welfare. All staff have individual mapped out training plans and are assisted in reaching their full potential within their carer, they have access to higher qualifications alongside our e-learning induction programme.
The Evolution Childcare nursery team consist of 6 start up members of staff, ensuring we comply with the Ofsted childcare ratio standards.
Police Checks
All our team are vetted by the DBS (Disclosure and Barring Service previously known as Criminal Records Bureau) and are monitored and updated annually.
Our Teams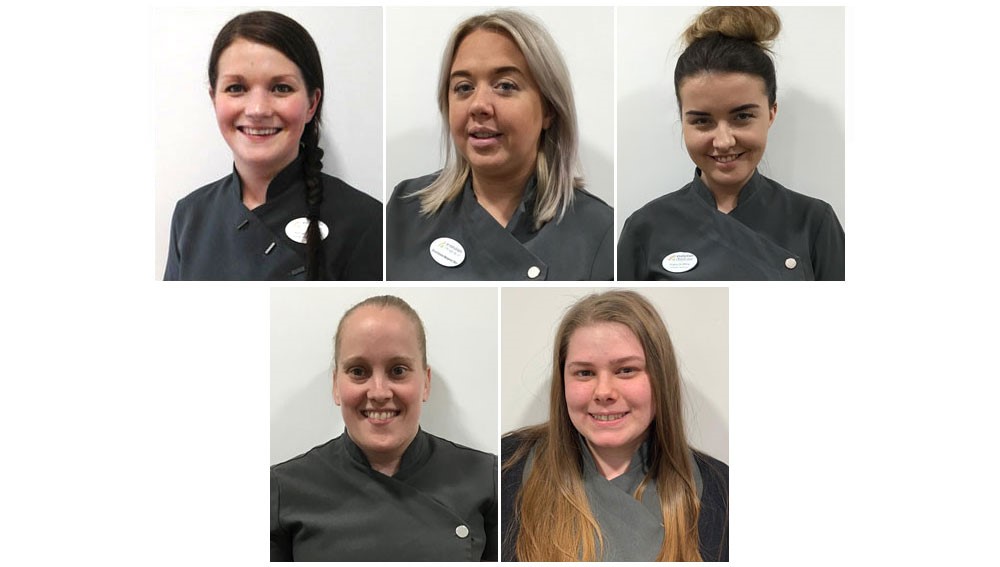 Our Management Team
Top Row L-R: Bethan, Sam & Alisha
Bottom Row L-R: Steph & Shannon

Our Baby Room Team
Sam

Our Toddler Room Team
L-R: Alisha, Becca, Olivia & Chloe

Our Early Learners Room Team
L-R: Steph, Helen & Kate
Our Reception Room Team
L-R: Shannon & Penny

Our Kitchen Team
Rebecca