Management Team
---
Evolution Childcare is looking for hardworking, dedicated individuals with a love of childcare to join the team at The Abbey. As a team we work together to provide safe and stimulating learning environments for the children to investigate and explore to help them learn and achieve to their fullest potential. If you feel that you have the attributes to become a member of Evolution Childcare we would love to hear from you.
---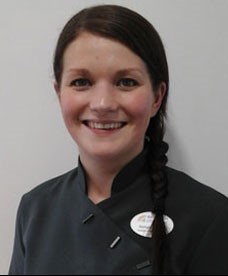 Bethan
Nursery Manager
I have been working for Evolution childcare for 12 years starting as a part time practitioner. I worked within the Baby and Toddler Room to begin with working closely alongside my room manager to gain the knowledge and skills needed whilst completing my level 3 in childcare.
After a few years of extending my knowledge and experience I progressed my career and became promoted to room manager in the early learner room where I continued to develop my knowledge. I then moved back to toddlers and completed a team leadership course to help me to manage a larger team. Shortly after being moved back to toddler I was offered the position of health and safety officer which again extended my knowledge in a different area but also helped me within my room, I completed many related courses such as health and safety in the work place, food safety, first aid and also child protection.
To keep me up to date with the latest guidelines I also completed prevent training and managing a team which helped me to be successful within my role which resulted in me becoming promoted to Assistant Deputy Manager at the end of 2015. This promotion gave me the opportunity to learn the business side of the company and how it runs from a mangers point of view and I have been able to further my knowledge and skills in order for me to pass to my team.
I am currently completing my level 3 in business management where I am learning about running a successful business and I'm looking forward to putting these skills into practice now that I have now been promoted to Nursery Manager.
---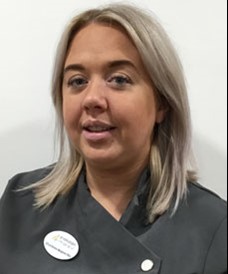 Sam
Deputy Assistant Manager
I see myself as an energetic, bubbly member of the team who has built good rapports with children, parents and fellow staff. I started as a room manager and have gained knowledge of how Evolution Childcare works, and I have recently been promoted to Assistant Deputy Manager, which is extending my knowledge and helping me grow as an individual.
I am currently at University doing a degree in Childhood and Youth Professional Studies which has helped me understand all the different theories and help me in my day to day work life.
I am currently SENCO here at The Abbey and have just finished SENCO training which helped me greatly in getting an understanding. I have attended many courses to extend and gain knowledge in a variety of areas such as Senco, safe guarding, first aid, prevent and managing behaviour. I am looking forward to learning more and putting into place all the new things I will learn.
Working with children has always been a passion of mine as I'm from a big family and I believe there is nothing more rewarding that watching a child grow and develop knowing I was a part of that.
---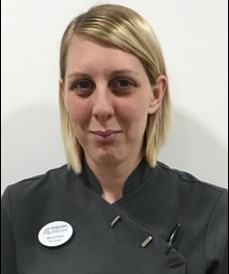 Becca
3rd In Charge
Information about Becca coming soon!
---